For immediate release:
Jack Gallagher
Press Contact
916-319-2080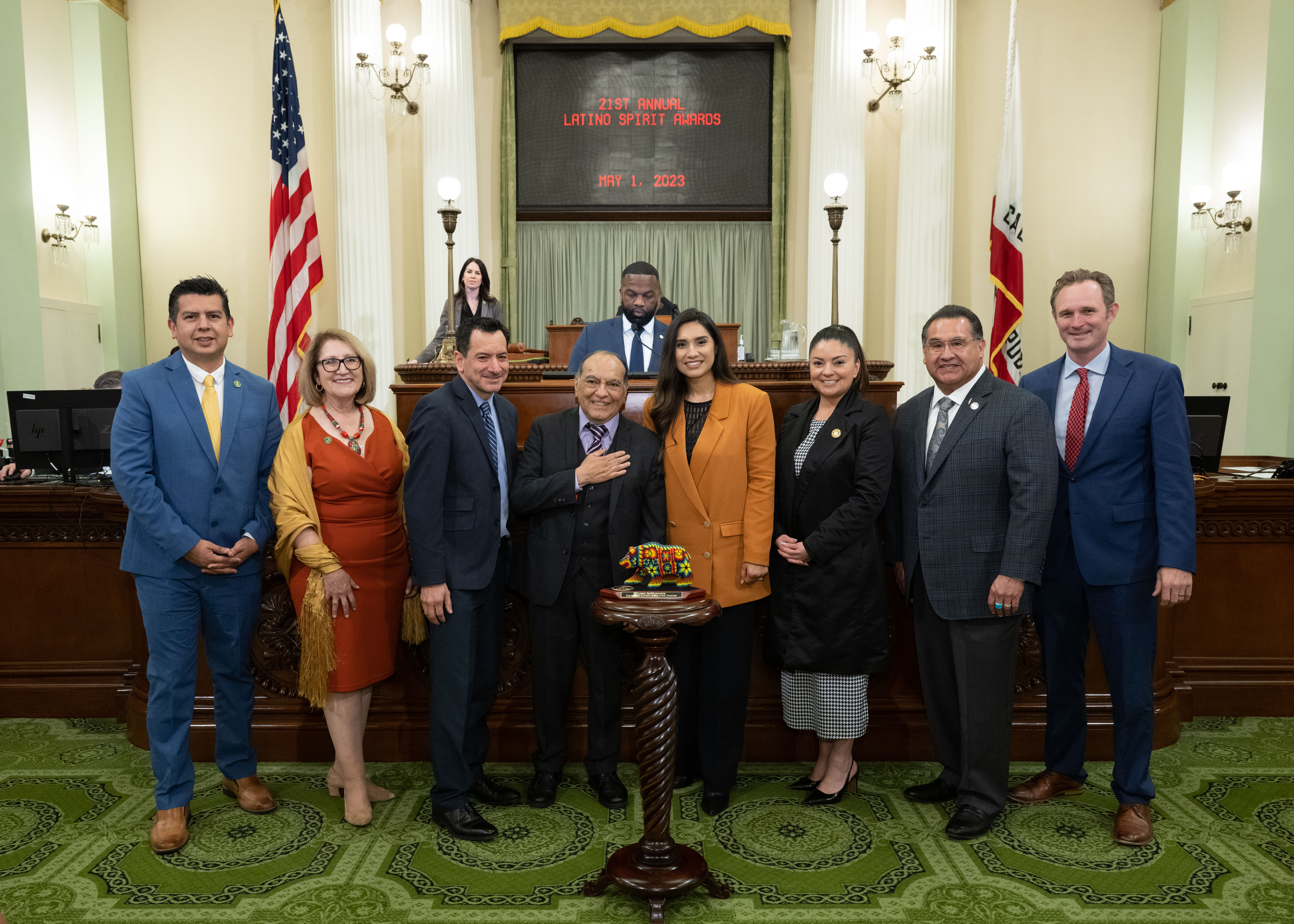 Sacramento, CA - Today, the California Latino Caucus awarded Don Miguel Ruiz the 2023 Latino Spirit Award for his Achievements in Literature. Mr. Ruiz is an internationally recognized author and New York Times bestseller, who most notably wrote "The Four Agreements" and the "Toltec Wisdom Series."
"Don Miguel Ruiz is a world-renowned author and teacher," said Assemblymember David Alvarez. "It was an honor to submit his nomination for this award, and I congratulate him on being selected for this special achievement. Mr. Ruiz has spent his life teaching the Toltec traditions that have helped people around the world on their spiritual journey."
Miguel Ruiz, born in Tijuana, Baja, California, Mexico, on August 27, 1952, is an acclaimed author and spiritual teacher. Despite a humble upbringing, Miguel studied medicine at the National Autonomous University of Mexico. After completing his undergraduate internship, he started practicing neurosurgery with his brother in Tijuana. However, in 1986, Miguel decided to leave medicine and move to San Diego, California, to share the philosophy he inherited from his ancestors and find answers to his questions regarding the human mind. Miguel's mother tutored him in the Toltec tradition, which led to him creating "The Four Agreements," a book that contains practical steps for personal transformation. "The Four Agreements" became an international bestseller, translated into 46 languages. Since then, Miguel has published over a dozen books, exploring the wisdom of his unique teaching and life experience. Miguel is highly respected worldwide and has received numerous recognitions, including a U.S. Air Force challenge coin engraved with the four agreements. He is referenced as a National Heirloom of Mexico.
In association with the California Latino Caucus, the Latino Spirit Awards have been presented since 2002 to leaders of the Latino community. Awards are presented in fields such as technology, journalism & media, literature, health & science, advocacy, business, education, human rights, arts, public service, and entertainment.