For immediate release:
Lisa Schmidt
District Director
(619) 498-8580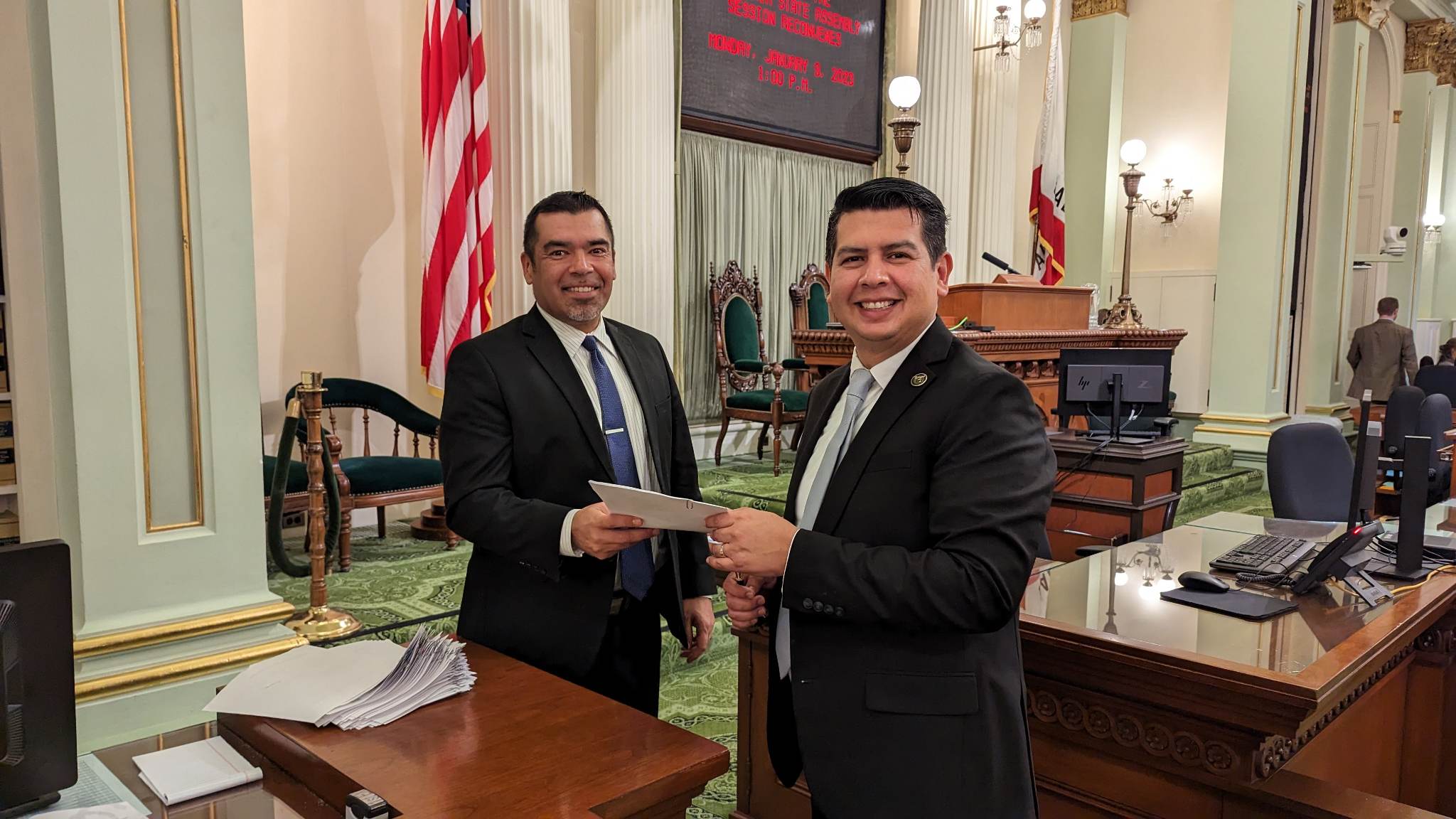 San Diego, CA – Assemblymember David Alvarez (D-San Diego) has introduced his first bill, Assembly Bill 91 (AB 91), which will allow low-income students who reside within 45 miles from the California-Mexico border to attend local community colleges.
"We live in a dynamic border region where we need to educate more students to fill the jobs required for growth" said Assemblymember Alvarez. "This bill will allow low-income residents who live close to the border to attend local community colleges."
According to the San Diego Regional Economic Development Corporation, San Diego must double the amount of people with post-secondary education by 2030 to meet the demands of the local economy. That equates to approximately 20,000 new skilled workers each year.
"Southwestern College is the cornerstone for affordable and accessible higher education opportunities in the South County" said Southwestern College Superintendent/President Dr. Mark Sanchez. "Expanding affordable access to low-income, binational students will make a significant contribution to our region's binational workforce and economy."
AB 91 is supported by the San Diego and Imperial Valley Counties Community College Association (SDICCCA), which includes Southwestern College.
To provide feedback on AB-91, or to subscribe to legislative updates, please submit this online form and select AB-91 in the issue dropdown box. You can also submit an official position letter at the California Legislature's Position Letter Portal.
###
The 80th Assembly District includes the communities of Barrio Logan, Logan Heights, Sherman Heights, Lincoln Acres, Bonita, Otay Mesa and San Ysidro, along with the cities of Chula Vista, National City and Imperial Beach.