Tue. Oct 3 2023 5:30 - 6:30pm
The Hub - Passport Office at Otay Ranch Town Center
2015 Birch Rd, Suite 407
Chula Vista, CA 91915
United States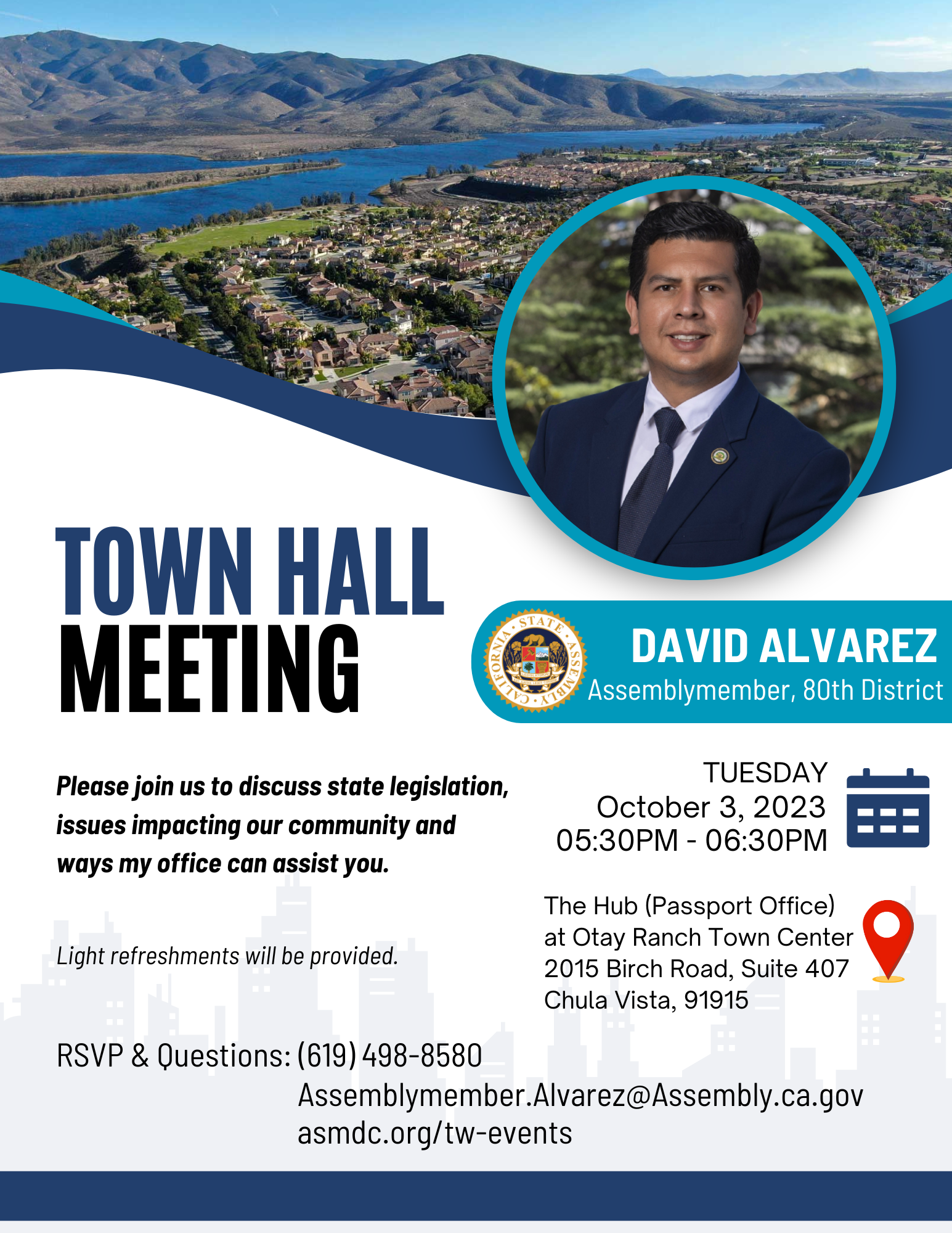 Join me, Assemblymember Alvarez, to discuss state legislation, issues affecting our community, and ways my office can assist you. Light refreshments will be served.
Tuesday, October 3, 2023
5:30 p.m. – 6:30 p.m.
The Hub - Passport Office
at Otay Ranch Town Center
2015 Birch Rd, Suite 407
Chula Vista, CA 91915
RSVP below, or by calling my district office at (619) 498-8580, or email Assemblymember.Alvarez@assembly.ca.gov.