Summer 2015

Dear Friends,
This year's legislative session has brought exciting opportunities to make the state more responsive to the needs of our communities and help provide more opportunities.
Our team has had tremendous success so far this year, already passing bills protecting against immigration scams and to protect our vulnerable marine habitats, with legislation still moving forward to improve student health, promote workplace fairness, combat gender discrimination, and dramatically expand voter registration. We're optimistic that our ambitious goals will soon turn into real, positive changes for you here in the community.
Our paid sick days legislation took effect on July 1st. The new law will provide every single private sector worker in California 3 days of paid sick leave, allowing you to see a doctor or take care of a loved one when sick. This is a basic right for all hard-working people, which 6.5 million Californians will have for the first time.
As always, I look forward to seeing all of you soon at one of our events or out in the community. Please make sure to say hello if you see me or any member of our team!
It is an honor to represent and serve you.
Sincerely,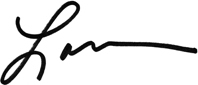 Assemblywoman,
80th District
BILLboard
Legislative News
Signed by the Governor
AB 60: Immigration Reform – Protects Californians from immigration attorneys and consultants demanding an advanced payment for services related to a pending immigration reform act such as President Obama's announcement on November 20, 2014.
AB 202: Professional Cheerleaders – Clarifies that a professional cheerleader is not an independent contractor and provided the same legal rights and benefits as an employee, entitling them to legal rights and employment protections.
AB 298: Marine Life Protected Area Infraction – Gives law enforcement officers in the field the ability to file a Marine Protected Area citation as either a misdemeanor or an infraction, depending on the circumstances of the case, improving protections for marine life.
AB 304: Paid Sick Days Implementation – Aims to improve and ease implementation of AB 1522 (Page 5) with the intent of clarifying many of its requirements for businesses.
Advancing in the Senate
AB 303: Strip Searches – Strengthens current law to prevent the unnecessary interaction between inmates and officers of the opposite sex when a strip search is being conducted in any type of detention center or jail in California.
AB 305: Workers Comp Gender Bias – Closes loopholes in Workers Compensation determinations that reduce support for afflictions that disproportionally impact women.
AB 349: Synthetic Grass – Allows homeowners in HOAs to replace existing landscapes with synthetic turf as Californians seek to respond to a historic drought.
AB 489: Medal of Valor – Adds Ocean Lifeguards to the public safety officers eligible for the Public Safety Medal of Valor award presented by the state of California.
AB 546: Probation Officer Training – Gives probation departments across the state flexibility in choosing where the training courses required for their newly hired officers are offered.
AB 949: High School Cheerleading – Classifies cheerleading as a sport in California schools, addressing long-standing bias and improving safety standards for our students.
AB 1266: Utility Ratepayer Protection – Requires a transparent public hearing before utility company executives can receive any bonus compensation following violations of state or federal law that result in costs passed on to ratepayers.
AB 1461: California New Motor Voter Act – Modeled after the recent "New Motor Voter" law in Oregon, AB 1461 would automatically register every eligible resident who goes to a DMV to get a license or renew one, with the ability to opt out.
Have an idea for a new law? Email us at assemblymember.gonzalez@assembly.ca.gov.
LORENA IN THE COMMUNITY


Women of the Year
Assemblywoman Gonzalez celebrated Women's History Month by honoring 16 "Women of the Year" in our second annual ceremony. Congratulations to all our honorees this year for representing the best work and character of everyone in the district.
(From Left to Right)
Carmen Lopez - Civic Engagement
Dr. Ellen Beck - Health
Beatrice Zamora-Aguilar - Higher Education
Erika Taylor - Community Commitment
Jacqueline Reynoso - Business
Becky Bravo - Education
Melyn Acasio - Community Development
Christine Moore - Capitol Representative
Captain Mary Beth Newton - Veteran Support
Marina Inserra - Arts & Culture
Anamaria Labao Cabato - Cultural Awareness
Grace Villalpando - Youth Outreach
Jaquelinne Aguirre - Personal Bravery
Maria Ramos - Community Service
Officer Natalie Caceres - Public Safety
Sarah Saez - Organized Labor

Cesar Chavez Foundation Awards
Assemblywoman Gonzalez was honored on March 26, with the Cesar Chavez Foundation's Legacy Award for her career supporting immigrants and working families. Now in its 15th year, the Legacy Awards are the Cesar Chavez Foundation's formal celebration of Cesar Chavez Day. Additional honorees included acclaimed actor and Grammy Award winner Kris Kristofferson, iconic band Los Lobos, Los Angeles City Council President Herb Wesson, President and Co-Founder of Alianza Nacional de Campesinas, Mily Trevino-Sauceda, Walt Disney Studios for its film McFarland USA, and two-time Super Bowl-winning quarterback Jim Plunkett.

City Heights Health & Resource Fair
Our AD 80 Team was proud to join dozens of community partners for a City Heights Community Health Fair, which featured health screenings, free immunizations, information on housing and workers rights, and a food distribution.

Veteran of the Year: Hernán Luis y Prado
Assemblywoman Gonzalez was proud to honor Hernán Luis y Prado as our 2015 Veteran of the Year for District 80. Mr. Luis y Prado is the Founder and President of Workshops for Warriors, a 501(c)(3) nonprofit that trains, certifies and places veterans into manufacturing careers. Mr. Luis y Prado is also the founder and president of WFW Industries, LLC, a social enterprise which partners with several industry leaders and donates all proceeds to Workshops for Warriors. Mr. Luis y Prado founded both companies after serving in the United States Navy for fifteen years.

Business of the Year: Poppa's Fresh Fish
We were proud to honor Mark Lane, owner of Poppa's Fresh Fish Company, as our 2015 Small Business of the Year. Poppa's Fresh Fish Company is a local San Diego company dedicated to providing the freshest seafood. Mr. Lane has also displayed an unwavering commitment to his community through his activism and involvement in local and international issues. The honor was given at our 2015 Small Business Resource Fair and Workshop, with over 50 businesses in attendance from all over AD 80 to learn about resources and skills to help them succeed.

Photo Credit: Dennis Wood
City Heights Community Coffee
Assemblywoman Gonzalez gathered with constituents and community organizations, Ocean Discovery Institute and San Diego Canyonlands to host a community coffee to engage with our neighbors on the issues that matter to them.

Memorial Day
Assemblywoman Gonzalez delivered remarks at La Vista Memorial's 9th Annual Memorial Day Celebration in National City to help honor those who made the ultimate sacrifice for our country.
Stay in the know! Follow me on Twitter! @LorenaAD80
ASSEMBLY BILL 1522
Healthy Workplaces, Healthy Families Act of 2014
Paid Sick Days is the Law as of July 1st!


Know Your Rights!
As of July 1st, California law authored by Assemblywoman Gonzalez requires all private sector employees to earn at least 3 days of paid sick leave. This includes all full-time, part-time and seasonal workers.




For more information, visit: CAPaidSickDays.com
AD 80 All-Stars


Congratulations to Southwest High School Robotics Team, who won First Place in the Rookie Category at the San Diego Regional First Robotics Competition and took home Second Place in the Rookie Category at the International Championships held in St. Louis, Missouri.



Congratulations to our AD 80 Junior Legislator graduate Karen Villalbazo, named 2015 Young Latina of the Year at UT San Diego's Latino Champions Awards. Karen was a 2014 Junior Legislator and intern in the AD 80 office, and she has played a leading role in producing the documentary "Beyond the Crossfire", which has been recognized by President Obama and global business leaders.
WE'RE HERE TO HELP YOU!
DISTRICT STAFF
Francine Maigue, District Director Francine.Maigue@asm.ca.gov
Marco Briones, Field Representative Marco.Briones@asm.ca.gov
Aida Castañeda, Field Representative Aida.Castaneda@asm.ca.gov
Martin Hernandez, Field Representative Martin.Hernandez@asm.ca.gov
Lucas O'Connor, Field Representative Lucas.O'Connor@asm.ca.gov
INTERNSHIPS
Our AD80 Team is always looking for individuals who are passionate about community empowerment and interested in learning about the legislative process. To apply, contact Francine Maigue at Francine.Maigue@asm.ca.gov or (619) 338-8090.
PROUDLY REPRESENTING Chula Vista, National City, San Diego
Including the communities of Barrio Logan, Chollas View, City Heights, Golden Hill, Grant Hill, Logan Heights, Mountain View, Nestor, Otay Mesa, Paradise Hills, Rancho Del Rey, Ridgeview, San Ysidro, Shelltown, Sherman Heights, Southcrest, Stockton and Webster.