September 2015

Dear Friends,
As summer vacations end, the legislature is coming back into session to tackle our remaining work for the year.
We're continuing to work on implementation of our new paid sick days law, which took effect July 1 and guarantees every private sector worker in California the right to earn paid sick leave. You can learn your rights and responsibilities inside and help us make sure the new rules are being respected.
Our office was excited to host our annual Junior Legislator Program this summer, welcoming a dozen local high school students for an immersive month learning about the legislative process and even developing their own proposals for new laws. You can read more about our Junior Legislators inside, and if you or a student you know are interested in participating, be sure to contact our office for next year's session!
I look forward to getting back to the Capitol to see through our bills protecting grocery workers, addressing gender bias in the workers' compensation system, helping homeowners in HOAs reduce their water use, improving safety standards for student athletes, and boosting voter registration. And, of course, I hope to see you out in the community soon!
It is an honor to represent and serve you.
Sincerely,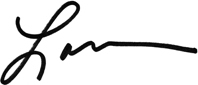 Assemblywoman,
80th District
Download PDF (English)
BILLboard
Legislative News
Signed by the Governor
AB 60: Immigration Reform – Protects Californians from immigration attorneys and consultants demanding an advanced payment for services related to a pending immigration reform act such as President Obama's announcement on November 20, 2014.
AB 202: Professional Cheerleaders – Clarifies that a professional cheerleader is not an independent contractor and provided the same legal rights and benefits as an employee, entitling them to legal rights and employment protections.
AB 298: Marine Life Protected Area Enforcement – Gives law enforcement officers a new tool to fight poaching in Marine Protected Areas by streamlining the process for minor infractions so prosecutors can focus on major violations.
AB 304: Paid Sick Days Implementation – Aims to improve and ease implementation of AB 1522 with the intent of clarifying many of its requirements for businesses
AB 359: Grocery Worker Retention – Protects grocery workers from being terminated during a 90-day transition period if their grocery store is undergoing a change of ownership.
AB 546: Probation Officer Training – Gives probation departments across the state flexibility in choosing where the training courses required for their newly hired officers are offered.
Advancing in the Senate
AB 303: Strip Searches – Strengthens current law to prevent the unnecessary interaction between inmates and officers of the opposite sex when a strip search is being conducted in any type of detention center or jail in California.
AB 305: Workers Comp Gender Bias – Closes loopholes in Workers Compensation determinations that reduce support for afflictions that disproportionally impact women.
AB 349: Synthetic Grass – Allows homeowners in HOAs to replace existing landscapes with synthetic turf as Californians seek to respond to historic drought.
AB 489: Medal of Valor – Adds Ocean Lifeguards to the public safety officers eligible for the Public Safety Medal of Valor award presented by the State of California.
AB 949: High School Cheerleading – Classifies cheerleading as a sport in California schools, addressing long-standing bias and improving safety standards for our students.
AB 1266: Utility Ratepayer Protection – Requires a transparent public hearing before utility company executives can receive any bonus compensation following violations of state or federal law that result in costs passed on to ratepayers.
AB 1461: California New Motor Voter Act – Modeled after the recent "New Motor Voter" law in Oregon, AB 1461 would automatically register every eligible resident who goes to a DMV to get a license or renew one, with the ability to opt out.
Have an idea for a new law? Email us at assemblymember.gonzalez@assembly.ca.gov.
LORENA IN THE COMMUNITY


Students completed the annual Junior Legislator Program hosted by the Office of Assemblywoman Lorena Gonzalez, following a month-long immersive program. Twelve local high school students studied the legislative process and responsibilities of an Assemblymember before developing and presenting original legislation to Assemblywoman Gonzalez.
This year's Junior Legislators were: Riley Dodd, Caleb Encinas, Kiara Gonzalez Duran, Mihiri Kotikawatta, Esmeralda Lopez, Jesus Martinez Robles, Aloma Munguia, Michelle Peraza, Kim Samala, Adriana Sanchez, Kianna Santana.
Junior Legislators presented two bills to improve the California education system. One would restructure the Advancement via Individual Determination (AVID) program, and the second bill proposed to reclassify English Language Learners (ELL) determinations and offer additional ways for students to demonstrate their English proficiency. Junior Legislators also participated in a mock legislative committee hearing, and concluded the program with a reception where the Junior Legislators presented their legislative proposals to their families and Assemblywoman Gonzalez.
Our AD 80 Team was out in every corner of the district for this year's National Night Out celebration. At events in City Heights, Egger Highlands, National City and Chula Vista, we joined local police and neighborhood groups for games, giveaways, and helping build a true sense of community.
Assemblywoman Gonzalez joined legislators from across the state for a special Assembly Committee hearing in San Diego to learn about our Port's critical role in the state and local economy, and about the ways our Port District is leading the way on responding to climate change.
Our AD 80 Team was proud to join various sponsors as well as the National City Police Department to help provide deserving students in National City with school supplies for the upcoming school year. This year's schools were Rancho De La Nacion and Otis Elementary School.
Stay in the know! Follow me on Twitter! @LorenaAD80

Assembly Bill 1522
Healthy Workplaces, Healthy Families Act of 2014

Paid Sick Days is the Law as of July 1st! Know Your Rights!
As of July 1st, California law authored by Assemblywoman Gonzalez requires all private-sector employees to earn at least 3 days of paid sick leave. This includes all full-time, part-time and seasonal workers.
For more information, visit: CAPaidSickDays.com
Internships

Our AD80 Team is always looking for individuals who are passionate about community empowerment and interested in learning about the legislative process. To apply, contact Francine Maigue at Francine.Maigue@asm.ca.gov or (619) 338-8090.
WE'RE HERE TO HELP YOU!
DISTRICT STAFF
Francine Maigue, District Director Francine.Maigue@asm.ca.gov
Marco Briones, Field Representative Marco.Briones@asm.ca.gov
Aida Castañeda, Field Representative Aida.Castaneda@asm.ca.gov
Martin Hernandez, Field Representative Martin.Hernandez@asm.ca.gov
Lucas O'Connor, Field Representative Lucas.O'Connor@asm.ca.gov
PROUDLY REPRESENTING Chula Vista, National City, San Diego
Including the communities of Barrio Logan, Chollas View, City Heights, Golden Hill, Grant Hill, Logan Heights, Mountain View, Nestor, Otay Mesa, Paradise Hills, Rancho Del Rey, Ridgeview, San Ysidro, Shelltown, Sherman Heights, Southcrest, Stockton and Webster.