October 2016

It's an exciting and hectic time of year. My colleagues and I wrapped up another busy legislative session in which hundreds of bills were considered. We've now received the governor's final decisions, many of which we are happy to celebrate and others which remind us that our work is far from over. Check out our BILLBoard inside for updates on our legislative efforts, including landmark protections supporting farmworkers and janitors that have now been signed into law.
As always, our team enjoyed participating in neighborhood events in every corner of the district, working with constituents on community issues and distributing our free, reusable AD 80 grocery bags. Inside, you can see some of the many places we visited this festival season. We love connecting with you, hearing your legislative ideas and assisting you in any way we can.
I'm proud of the powerful ways that the 80th District continues to be a model of embracing and celebrating diversity. Please join me for our inaugural Latino | Filipino Fiesta—a special celebration of the overlapping Hispanic Heritage and Filipino American History months and our district's commitment to diversity, equity, unity and cultural understanding. This event is free and open to all members of the public. Bring your friends and family, and enjoy a community resource fair, free food, live entertainment and the presentation of our 2016 Latino & Filipino Leader Awards. You can find more details on this event on the back cover. See you there!
In this Issue:
Sincerely,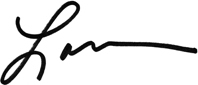 Assemblywoman,
80th District
---

BILLboard:Legislative News
Signed by the Governor:
AB 488: Employment Discrimination – Protects workers with disabilities from discrimination on the job.
AB 813: Post-conviction Relief – Provides immigrants with an opportunity to challenge the legality of some previous convictions.
AB 898: Parole Notification – Requires that fire departments be notified when an arsonist who killed a firefighter is eligible for parole.
AB 1066: Overtime for Farmworkers – For the first time, establishes overtime pay for farmworkers after a standard eight-hour workday and 40-hour workweek.
AB 1921: Expanded Vote-by-Mail Balloting – Reduces barriers to voters for returning completed ballots by allowing designated third parties to return ballots.
AB 1978: Property Service Workers Protection Act – Establishes specific materials and procedures to address sexual violence and harassment on the job for janitors.
AB 2025: Nail Salon Worker Protections – Improve labor law education and compliance standards for salon owners and workers.
AB 2053: Streamlined Expansion of Health Clinics – Helps community health clinics expand services by eliminating unnecessary red tape and redundant bureaucracy.
AB 2097: Student Privacy Protection – Joint-authored with Assemblymembers Melendez and Gatto, this bill enacts new student privacy protections to ensure that students' personal information like Social Security numbers aren't solicited or collected by school districts unless required by federal law.
AB 2159: Immigrant Damages – Ensures all Californians receive fair compensation for future income loss or future medical cost, regardless of their immigration status.
AB 2470: Expanded Water Service – Ensures reliable water access for Indian tribes from adjacent water districts.
Vetoed by the Governor:
AB 491: English Learner Reclassification – Would have required the Department of Education to establish best practices for the reclassification of English Learners by 2022.
AB 492: Diapers – Would have offered a monthly $50 supplement per child age two or younger to parents enrolled in CalWORKs who also qualify for the childcare benefit.
AB 717: Tax Exemption for Diapers – Would have exempted diapers for infants and toddlers from sales or use taxes, saving families $100 per child each per year.
AB 1643: Gender Bias in Workers' Comp – Would have ensured conditions that mostly or only impact women could not be used to reduce support from workers' compensation.
AB 1708: Human Trafficking – Would have treated trafficked minors as victims, increasing penalties for purchasing sex.
AB 2121: Drunk Driving Prevention – To reduce drunk driving deaths, would have required Responsible Interventions for Beverage Servers training for all bartenders and waiters serving alcohol.
Have an idea for a new law? Email us at assemblymember.gonzalez@assembly.ca.gov.
---

Team Lorena in the Community
San Diego African Culture Festival
The annual African Culture Fest returned to City Heights for the 12th year in a row thanks to Somali Youth United and a wonderful team of volunteers. Team Lorena was happy to join in the fantastic showcase of our community's African heritage.
National Night Out
Team Lorena spread out at five locations throughout the district celebrating National Night Out, an annual community-building event that takes place across the country to strengthen relationships between law enforcement and community members, helping make our neighborhoods as safe and positive as possible.
Chula Vista Lemon Festival
The Third Ave. Village Association produced the city's 20th Annual Lemon Fest, a nod to Chula Vista's history as the former "Lemon Capital of the World." Attendees enjoyed music, food, local vendors and artisans, family fun, and an abundance of community resources.
---
Park View Little League
Congratulations, Park View Little League, for winning the West Regional Tournament and representing us in the Little League World Series in Williamsport, Pennsylvania.
Castle Park Middle School
Congratulations, Castle Park Middle School for achieving the highest school attendance record for SUHSD middle schools this past school year.
Olympian
Ethiopian born refugee, Charles Jock, 26, from City Heights represented us as an Olympic athlete on the United States Track Team this summer, specializing in the 800 meter discipline.
Tweet:
Si se pudo! Farmworker overtime!!! We did it @UFWupdates Thank you to the leadership in both houses & this Gov!
---

Join Lorena for our upcoming AD 80 Latino | Filipino Fiesta!
Inaugural 80th District Latino | Filipino Fiesta
Monday, October 24, 2016
6 p.m.

Chula Vista Public Library
Civic Center Branch
365 F Street
Chula Vista, CA 91910
A special celebration of the overlapping Hispanic Heritage & Filipino American History months and our district's commitment to diversity, equity, unity and cultural understanding
* Live performances, free food, community resource fair and presentation of the 2016 Outstanding Latino & Filipino Community Leader Awards *
---

Get your complimentary Lorena! reusable grocery bag.
Visit our upcoming events to receive your FREE Lorena! Reusable grocery bag
Show your #AD80 spirit!
Share a photo of you using your reusable grocery bag by tweeting @LorenaAD80.
Way to be a friend to the environment!
---

We're Here To Help You!
DISTRICT STAFF
Francine Maigue, District Director Francine.Maigue@asm.ca.gov
Joe Armenta, Field Representative Joseph.Armenta@asm.ca.gov
Aida Castañeda, Field Representative Aida.Castaneda@asm.ca.gov
Lucas O'Connor, Field Representative Lucas.O'Connor@asm.ca.gov
INTERNSHIPS
Our AD80 Team is always looking for individuals who are passionate about community empowerment and interested in learning about the legislative process.

To apply, contact Francine Maigue at Francine.Maigue@asm.ca.gov or (619) 338-8090.
PROUDLY REPRESENTING Chula Vista, National City, San Diego
Including the communities of Barrio Logan, Chollas View, City Heights, Golden Hill, Grant Hill, Logan Heights, Mountain View, Nestor, Otay Mesa, Paradise Hills, Rancho Del Rey, Ridgeview, San Ysidro, Shelltown, Sherman Heights, Southcrest, Stockton and Webster.