October 2015

Dear Friends,
The 2015 legislative session came to a close, wrapping up a busy year with a number of big wins and already some plans for next year.
We successfully passed 13 pieces of legislation this year, and we're fortunate that the Governor has already signed our bills protecting immigrants from fraud, helping grocery workers keep their jobs when their stores are sold off in Wall Street-style mergers, allowing homeowners that live in Homeowners Associations to install synthetic turf without fear of being fined, protecting marine life, and simplifying the new paid sick days law for businesses and employees.
It's been a great year, but our work isn't over. I'm committed to continuing our fight to make diapers more affordable for parents who are trying to get back to work, and, after recent troubling investigations, I've joined several other Assemblymembers to begin exploring new ways to keep nail salon workers safe from health risks and exploitation on the job.
I hope you'll join us at our community events in the coming months, and let us know what ideas you have for issues we can address to make the 80th District stronger.
It is an honor to represent and serve you.
Sincerely,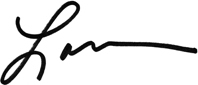 Assemblywoman,
80th District
Download PDF (English)
BILLboard
Legislative News
Signed by the Governor
AB 60: Immigration Reform – Protects Californians from immigration fraud by prohibiting attorneys and consultants from demanding an advanced payment for services related to the pending immigration reform announced by President Obama on November 20, 2014 until the courts say the President's process is legal.
AB 202: Professional Cheerleaders – Guarantees cheerleaders of professional sports teams are provided the same legal rights and benefits as other employees in the state after it was discovered that many teams weren't paying their cheerleaders fairly.
AB 298: Marine Life Protected Area Enforcement – Gives law enforcement officers a new tool to fight poaching in Marine Protected Areas by streamlining the process for minor infractions so prosecutors can focus on major violations.
AB 304: Paid Sick Days Implementation – Aims to improve and ease implementation of California's new paid sick days law (AB 1522, Gonzalez) by clarifying many of its requirements for businesses.
AB 349: Water Conservation at Home – Allows homeowners in HOAs to replace existing landscapes with synthetic turf as Californians seek to save water and money during this historic drought.
AB 359: Grocery Worker Retention – Allows grocery workers to keep their jobs during a 90-day transition period if their grocery store is sold.
AB 546: Probation Officer Training – Allows probation departments across the state to expedite their training for newly hired officers.
Advancing in the Senate
AB 303: Strip Search Conduct – Strengthens current law to prevent the unnecessary interaction between youth inmates and officers of the opposite sex when a strip search is being conducted in juvenile detention centers.
AB 305: Eliminating Gender Bias in Workers' Comp – Closes loopholes in California's Workers Compensation system that unfairly cut benefits for female workers.
AB 489: Medal of Valor – Adds Ocean Lifeguards to the public safety officers eligible for the Public Safety Medal of Valor award presented by the State of California.
AB 949: High School Cheerleading – Classifies cheerleading as a sport in California schools, addressing long-standing bias and improving safety standards for these predominantly female student-athletes.
AB 1266: Utility Ratepayer Protection – Requires a transparent public hearing before utility company executives can receive any bonus compensation following violations of state or federal law that result in costs passed on to ratepayers.
AB 1461: California New Motor Voter Act – Modeled after the recent "New Motor Voter" law in Oregon, AB 1461 would automatically register every eligible resident who goes to a DMV to get a license or renew one, with the ability to opt out.
Have an idea for a new law? Email us at assemblymember.gonzalez@assembly.ca.gov.

LORENA IN THE COMMUNITY



National City Health and Wellness 5K
Assemblywoman Gonzalez joined hundreds of local runners and walkers for the inaugural National City Health and Wellness 5K. The "Race to a Healthier National City" also featured live entertainment, awards, a health & wellness resource fair, health screenings and free fresh produce distribution.

Mar Vista High School
Assemblywoman Gonzalez was honored to speak with the seniors of Mar Vista High School regarding the importance of being civically engaged and being a voice for positive change in their community.

50th Anniversary of Delano Grape Strike
Assemblywoman Gonzalez joined the Pilipino American Unity for Progress and the San Diego Cesar E. Chavez Commemoration Committee to honor the legacy of our Filipino and Latino farmworkers 50 years after the historic Delano Grape Strike.

San Diego Job Corps Graduation
Assemblywoman Gonzalez helped celebrate the 50th Anniversary of the federal Job Corps program by congratulating 155 San Diego Job Corps students at their graduation ceremony, sharing advice on how to continue growing and giving back to the local community.

Labor Day Rally
Assemblywoman Gonzalez joined more than 1,000 people for the San Diego Labor Day Rally and Day at the Park. She helped fire up the crowd during the pre-game tailgate at Petco Park to celebrate working people in San Diego County before the Padres game.

SEIU Local 221 Latino Heritage Day
Assemblywoman Gonzalez joined members of the SEIU 221 Latino Caucus to discuss the importance of diversity and respect in the workplace and how working people can make their voices heard.

AD 80 All-Stars
Outstanding Young Athletes
Congratulations go out to the amazingly successful baseball and softball teams from the 80th District.
Sweetwater Valley Little League Team represented the West Region at this year's Little League World Series in Williamsport, PA!
Our Bonita Valley 12-U Gold Softball Team are Southern California State Champions and placed 3rd in the Western National Championships!
The Chula Vista South Pony-13 All-Star Baseball Team started out as San Diego Section Champs and won 20 games in a row on their way to becoming Pony-13 International World Champions!
Stay in the know! Follow me on Twitter! @LorenaAD80
YOU'RE INVITED! Don't miss our upcoming events:

Monday, September 28th
3 - 5 p.m.
Select Committee on Women in the Workplace Hearing
Eschleman Auditorium
1350 Front Street, 6th Floor
San Diego, CA 92101
Join Committee Chair Assemblywoman Gonzalez, her fellow Assemblymembers and representatives of local organizations to discuss transportation, childcare and diaper needs as barriers to work. A reception and diaper drive will immediately follow in the adjacent Golden Bear Conference Room.

Wednesday, October 14th
6 - 7:30 p.m.

Annual 80th District Hispanic Heritage Month Celebration
Sherman Heights Community Center
2258 Island Ave., San Diego, CA 92101

Bring your family & friends and enjoy Assemblywoman Gonzalez's free annual event featuring live performances, delicious food, a resource fair and fun activities for all ages!

Assembly Bill 1522
Healthy Workplaces, Healthy Families Act of 2014

Paid Sick Days is the Law as of July 1st! Know Your Rights!
As of July 1st, California law authored by Assemblywoman Gonzalez requires all private-sector employees to earn at least 3 days of paid sick leave. This includes all full-time, part-time and seasonal workers.
For more information, visit: CAPaidSickDays.com
WE'RE HERE TO HELP YOU!
DISTRICT STAFF
Francine Maigue, District Director Francine.Maigue@asm.ca.gov
Marco Briones, Field Representative Marco.Briones@asm.ca.gov
Aida Castañeda, Field Representative Aida.Castaneda@asm.ca.gov
Martin Hernandez, Field Representative Martin.Hernandez@asm.ca.gov
Lucas O'Connor, Field Representative Lucas.O'Connor@asm.ca.gov
PROUDLY REPRESENTING Chula Vista, National City, San Diego
Including the communities of Barrio Logan, Chollas View, City Heights, Golden Hill, Grant Hill, Logan Heights, Mountain View, Nestor, Otay Mesa, Paradise Hills, Rancho Del Rey, Ridgeview, San Ysidro, Shelltown, Sherman Heights, Southcrest, Stockton and Webster.