May 2016

 It's been a historic month for California, starting with the Governor signing new legislation that will raise the state's minimum wage to $15 an hour over the next several years. Shortly after, he signed legislation to significantly expand paid family leave to better help low-income working people care for their family members if they're sick or injured. I was proud to co-author both of these bills, and I'm excited for what may be still to come.
We were also reminded in April of how much further we still have to go when we marked Equal Pay Day, highlighting the wage gap between women and men in the workplace. In California, women make just 84 cents on the dollar compared to men, and for Latinas, the lost income over a career is more than $1.6 million – five times worse than women overall. I was proud to co-author the nation's toughest rules to take on this problem last year, but clearly we have more to do.       
Finally, we're looking forward to our 3rd Annual Small Business event in the district. This year, Facebook will come to help local small business owners improve their use of social media and reach new customers online.
I hope to see you soon at one of our community events. And I hope you'll stay in touch with our office if we can help you in any way.
In this Issue:
Sincerely,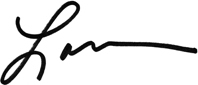 Assemblywoman,
80th District
Download PDF (English)
---

BILLboard:Legislative News
2016 Legislation Presented to Legislature
Passed by full Assembly and awaiting Senate action:
AB 67: Double Pay on the Holiday Act – Guarantees that employees at big retailers who give up their Thanksgiving to work are paid at least double the regular rate for giving up their holiday.
AB 488: Employment Discrimination – Protects workers with disabilities from discrimination on the job.
AB 491: English Learner Reclassification – Requires the Department of Education to establish best practices for the reclassification of English Learners by 2022.
AB 492: Diapers – Offers a monthly $50 supplement per child age 2 or younger to parents enrolled in CalWORKs who also qualify for the childcare benefit.
AB 717: Tax Exemption for Diapers – Exempts diapers for infants and toddlers from sales or use taxes, saving families $100 per child each year.
AB 813: Post-conviction Relief – Provides immigrants with an opportunity to challenge the legality of some previous convictions.
AB 898: Parole Notification – Requires that fire departments be notified when an arsonist who killed a firefighter is eligible for parole.
AB 2159: Immigrant Damages – Ensures all Californians receive fair compensation for future income loss or future medical cost, regardless of their immigration status.
Passed Assembly Committee:
AB 2025: Nail Salon Worker Protections – Improve labor law education and compliance standards for salon owners and workers.
AB 2053: Streamlined Expansion of Health Clinics – Helps community health clinics expand services by eliminating unnecessary red tape and redundant bureaucracy.
AB 2097: Student Privacy Protection – Joint-authored with Assemblymembers Melendez and Gatto, this bill enacts new student privacy protections to ensure that students' personal information like Social Security Numbers aren't solicited or collected by school districts unless required by federal law.
AB 2185: Coastal Access for All – Protects existing low-cost accommodations for visitors to our coastal areas and encourages development of additional affordable hotels, hostels and campgrounds.
AB 2699: Improved Financial Disclosure for Solar Customers – Ensures that solar customers receive accurate, clear, concise information about the installation of residential solar systems.
AB 2757: Overtime for Farmworkers – For the first time, establishes overtime pay for farmworkers after a standard 8-hour workday and 40-hour workweek.
Awaiting consideration by Assembly committee:
AB 1643: Gender Bias in Workers' Comp – Ensures conditions that mostly or only impact women cannot be used to reduce support from workers' compensation.
AB 1708: Human Trafficking – Treats trafficked minors as victims, increasing penalties for purchasing sex and for trafficking in or near schools.
AB 1727: Workers' Rights in Gig Economy – Ensures that workers in the evolving 'gig economy' have the right to organize and bargain collectively.
AB 1921: Expanded Vote by Mail Balloting – Reduces barriers to voters for returning completed ballots by allowing designated third parties to return ballots.
AB 1978: Property Service Workers Protection Act – Establishes specific materials and procedures to address sexual violence and harassment on the job for janitors.
AB 2121: Drunk Driving Prevention – To reduce drunk driving deaths, requires Responsible Interventions for Beverage Servers training for all bartenders and waiters serving alcohol.
AB 2470: Expanded Water Service – Ensures reliable water access for Indian tribes from adjacent water districts.

ACA 7: Vote @ 16 – A Constitutional Amendment to permit 16- and 17- year olds to vote in local school board and community college governing board elections.
Have an idea for a new law? Email us at assemblymember.gonzalez@assembly.ca.gov.
---

Lorena In Action
San Diego & Imperial Counties Labor Council: Legislator of the Year


Assemblywoman Gonzalez was honored as Legislator of the Year by the San Diego and Imperial Counties Labor Council at their 28th Annual Awards Dinner. She was honored for fighting for double pay for workers forced to work on holidays, protecting grocery jobs when grocery stores are sold, providing paid sick days for all workers, and for her efforts to help register millions of new voters through the historic New Motor Voter Act. This year, the Assemblywoman has authored pro-worker bills that give independent contractors rights at the workplace, extend the 8-hour day to farmworkers, and crack down on bad janitorial contractors who cheat their workers out of pay.
Otay Ranch High School Senior Experience Panel
Otay Ranch High School held its first-ever Senior Experience Leadership Panel on April 15. The event presented their soon-to-be graduating seniors with the opportunity to hear from local female leaders who have broken down barriers of adversity to reach their goals and pave the way for others to follow. The diverse panel included women leaders in education, the military, media and law.
Appropriations Committee Hearing

Assemblywoman Gonzalez held her first hearing as Chair of the Assembly Appropriations Committee on March 30th. The hearing focused on Senate Bill 3 (Leno), which will raise the State Minimum Wage to $15 by 2022, as well as expand on Assemblywoman Gonzalez's own paid sick days law, by guaranteeing paid sick days to home healthcare workers. The bill passed the committee, earning Governor Brown's signature on April 4.
Housing California Capitol Lobby Day
Assemblywoman Gonzalez welcomed advocates from the communities of Barrio Logan and City Heights to her Capitol Office this month to discuss affordable housing needs in AD80 and throughout California. These representatives shared details of the direct impact the lack of affordable housing has on underserved communities, single mothers and households with disabled family members. Assemblywoman Gonzalez continues to work to help resolve this statewide issue.
---
Do you know any outstanding high school juniors looking to boost their resume and upcoming college applications with a unique leadership role in an exciting summer program? Urge them to apply for Assemblywoman Gonzalez's Junior Legislator Program (JLP) taking place in the month of June at the District Office of Assemblywoman Lorena Gonzalez in Downtown San Diego.
We are looking for high school students who want to make a positive difference in our community.  Junior Legislators will learn about the different facets of State government, meet community leaders and elected officials, work together to propose their own piece of legislation, and build a track record of civic engagement that can be included in resumes and college applications.
For more information or to apply, visit:
http://asmdc.org/members/a80/district/resources/junior-legislator
"What I received from the Junior Legislator Program is wisdom that can never be taken away from me. I learned that great leaders generate big ideas, but there is no detail too small to overlook when making these big ideas come to life for the good of your community. Through this program, I learned how to be a better person, a better student, and a better citizen."
- Kim Samala,
Junior Legislator 2015, Hilltop High School
---

We're Here To Help You!
DISTRICT STAFF
Francine Maigue, District Director Francine.Maigue@asm.ca.gov
Marco Briones, Field Representative Marco.Briones@asm.ca.gov
Aida Castañeda, Field Representative Aida.Castaneda@asm.ca.gov
Martin Hernandez, Field Representative Martin.Hernandez@asm.ca.gov
Lucas O'Connor, Field Representative Lucas.O'Connor@asm.ca.gov
PROUDLY REPRESENTING Chula Vista, National City, San Diego
Including the communities of Barrio Logan, Chollas View, City Heights, Golden Hill, Grant Hill, Logan Heights, Mountain View, Nestor, Otay Mesa, Paradise Hills, Rancho Del Rey, Ridgeview, San Ysidro, Shelltown, Sherman Heights, Southcrest, Stockton and Webster.