March 2016

We've had an exciting, busy beginning to this year's legislative session. In addition to officially introducing many of our new bills for the year, I recently took on a new role as Chairwoman of the Assembly Appropriations Committee, where I started with the first hearing on California's historic effort to raise the state minimum wage to $15 per hour.

Among our new efforts are bills to combat the sex trafficking of children, reduce drunk driving accidents, protect the privacy of students' information at school districts, ensure equal treatment for immigrants in court, and allow 16- and 17-year olds to vote in their local school board and community college board elections.

We also continued our efforts to end gender bias in workers' compensation with a new hearing in the Select Committee on Women in the Workplace examining the legal and medical failures of our current system.

Here in San Diego, we recently had one of our biggest events of the year – our 3rd Annual Woman of the Year celebration. I'm extremely excited we were able to honor some of the most impressive women of the 80th district, and hope you'll read more about their contributions to the district inside.
I hope to see you soon in the community, and I hope you'll stay in touch with our office if we can help you in any way.
In this Issue:
Sincerely,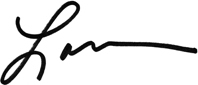 Assemblywoman,
80th District
Download PDF (English)
---

BILLboard:Legislative News
2016 Legislation Presented to Legislature
AB 67: Double Pay on the Holiday Act – Guarantees that employees at big retailers who give up their Thanksgiving to work are paid at least double the regular rate for giving up their holiday.

AB 488: Employment Discrimination – Protects workers with disabilities from discrimination on the job.

AB 491: English Learner Reclassification – Requires the Department of Education to establish best practices for the reclassification of English Learners by 2022.

AB 492: Diapers – Offers a monthly $50 supplement per child age 2 or younger to parents enrolled in CalWORKs who also qualify for the childcare benefit.

AB 717: Tax Exemption for Diapers – Exempts diapers for infants and toddlers from sales or use taxes, saving families $100 per child each year.

AB 813: Post-conviction Relief – Provides immigrants with an opportunity to challenge the legality of some previous convictions.

AB 898: Parole Notification – Requires that fire departments be notified when an arsonist who killed a firefighter is eligible for parole.

AB 1643: Gender Bias in Workers' Comp – Ensures conditions that mostly or only impact women cannot be used to reduce support from workers' compensation.

AB 1708: Human Trafficking – Treats trafficked minors as victims, increasing penalties for purchasing sex and for trafficking in or near schools.

AB 1727: Workers' Rights in Gig Economy – Ensures that workers in the evolving 'gig economy' have the right to organize and bargain collectively.

AB 1921: Expanded Vote by Mail Balloting – Reduces barriers to voters for returning completed ballots by allowing designated third parties to return ballots.

AB 2053: Streamlined Expansion of Health Clinics – Helps community health clinics expand services by eliminating unnecessary red tape and redundant bureaucracy.

AB 2097 (Melendez): Student Privacy Protection – Co-sponsored with Assemblymembers Melendez and Gatto, enacts new student privacy protections to ensure that students' personal information like Social Security Numbers are appropriately protected at the school district level.

AB 2121: Bartender Training – To reduce drunk driving deaths, requires Responsible Interventions for Beverage Servers training for all bartenders and waiters serving alcohol.

AB 2159: Immigrant Damages – Ensures all Californians receive fair compensation for future income loss or future medical cost, regardless of their immigration status.

AB 2185: Coastal Access for All – Protects existing low-cost accommodations for visitors to our coastal areas and encourages development of additional affordable hotels, hostels and campgrounds.

AB 2699: Improved Financial Disclosure for Solar Customers – Ensures that solar customers receive accurate, clear, concise information about the installation of residential solar systems.

AB 2757: Overtime for Farmworkers – For the first time, establishes overtime pay for farmworkers after a standard 8-hour workday and 40-hour workweek.

ACA 7: Vote @ 16 – A Constitutional Amendment to permit 16- and 17- year olds to vote in local school board and community college governing board elections.
Have an idea for a new law? Email us at assemblymember.gonzalez@assembly.ca.gov.
---

2016 Women of the Year Awards
Assemblywoman Gonzalez hosted the 80th Assembly District's 3rd Annual Woman of the Year Celebration on March 8th at the Chula Vista Main Library. Held on International Women's Day, the event honored local women for their contributions to the district and advancing women throughout the region. The event also featured spoken word performance and an art exhibition showcasing local female artists.

The Assemblywoman shared that, "Every year this is one of my favorite events, and we're lucky to again be honoring 14 exceptional women who reflect the best of 80th District. It's exciting to recognize their tremendous work to benefit our community, but even more so, our community is fortunate to be inspired by their example and benefit from their contributions to making the 80th District such a wonderful place to live and work."




This year's "Women of the Year" awardees for the 80th Assembly District are Ashley Nell Tipton, Anabel Arauz, Maribel Mckinze, Sandy Naranjo, Patty Chavez, Dr. Aurora Cudal-Rivera, Kiryana Fulgencio & Gem Murillo, Ana Melgoza, Amina Sheik Mohamed, Diane Moss, Snooky Rico, Brittany Sheahan, and Betty Waznis.

Ashley Nell Tipton
Ashley is the most recent champion of Lifetime Network's "Project Runway," opening doors for plus-size women and designers, and becoming the very first designer to show a plus size collection at New York Fashion Week. A graduate of San Diego's Fashion Careers College, Tipton has developed a loyal following. Throughout her journey, Tipton has overcome challenges with dyslexia and the bullying of her peers. She now stands tall as a brave, successful, plus size, Latina woman, who is inspiring people all over the world. Tipton will join Assemblywoman Gonzalez to be honored at the State Capitol during the Assembly's annual Woman of the Year celebration.


2016's additional honorees also include labor organizers, community service providers, leaders of the vibrant Filipino-American community, local students who have spoken out against racism in the community, community health advocates and leaders in expanding health services, defenders of women's health and welfare, champions of community education and environmental awareness, and advocates for religious and cultural tolerance.
---


Lorena in the Community

San Ysidro Community Resource Fair

Team Lorena was out in force again in March at the San Ysidro Adult School for a resource fair connecting hundreds of students and community members with local services and healthy food. We were also fortunate to honor teacher Leslie Tate, who helped more than 200 students pass their citizenship exam just last year. Not only has she established an impressive record of success, she's instilling an important sense of responsibility to the community, with many of her students getting more active and involved locally and preparing to vote for the first time later this year. The event was a huge success thanks to the support of event partners from throughout the San Diego region, investing in outreach that will help these students and their families be more successful as they move forward in their life and education.

Veterans Village of San Diego Dental Clinic
Assemblywoman Gonzalez joined VVSD CEO Phil Landis and Board Members of the San Diego Dental Health Foundation to tour their one of a kind partnership in conjunction with the UCSD Pre-Dental Society. The program provides no-cost dental services to formerly homeless Veterans at VVSD who are working toward rehabilitation.
Read Across America Day
Team Lorena had a blast reading with students and their families throughout the district on Read Across America Day events held at schools in  Chula Vista, Southcrest and City Heights. Read Across America is an annual reading motivation and awareness program that calls for every child in every community to celebrate reading on March 2, the birthday of beloved children's author Dr. Seuss.
César Chávez Community Celebration!
Assemblywoman Gonzalez joined Project New Village at their 16th Annual César Chávez Community Celebration held in their Mt. Hope Community Garden, celebrating the amazing work of community leaders that are collaborating with organizations and individuals to promote personal, community and communal wellness in Southeastern San Diego.
Stay in the know! Follow me on Twitter! @LorenaAD80
---
Do you know an outstanding High School Junior looking to boost their resume and upcoming college applications with a unique leadership role in an exciting summer program? Urge them to apply for Assemblywoman Gonzalez's Junior Legislator Program (JLP) taking place in the month of June at the District Office of Assemblywoman Lorena Gonzalez in Downtown San Diego.

We are looking for high school students who want to make a positive difference in our community.  Junior Legislators will learn about the different facets of State Government, meet community leaders and elected officials, work together to propose their own piece of legislation, and build a track record of civic engagement that can be included in resumes and college applications.

For more information, email Francine.Maigue@asm.ca.gov.

"My experience in the Junior Legislator Program shaped me into becoming a much more humble, dedicated and civically engaged citizen in my community. I learned that our voices can move mountains and advocate for those who can't do it themselves."

- Kianna Santana
Junior Legislator 2015, Hilltop High School
---

We're Here To Help You!
DISTRICT STAFF
Francine Maigue, District Director Francine.Maigue@asm.ca.gov
Marco Briones, Field Representative Marco.Briones@asm.ca.gov
Aida Castañeda, Field Representative Aida.Castaneda@asm.ca.gov
Martin Hernandez, Field Representative Martin.Hernandez@asm.ca.gov
Lucas O'Connor, Field Representative Lucas.O'Connor@asm.ca.gov
PROUDLY REPRESENTING Chula Vista, National City, San Diego
Including the communities of Barrio Logan, Chollas View, City Heights, Golden Hill, Grant Hill, Logan Heights, Mountain View, Nestor, Otay Mesa, Paradise Hills, Rancho Del Rey, Ridgeview, San Ysidro, Shelltown, Sherman Heights, Southcrest, Stockton and Webster.