June 2016

It's been a hectic month in the Capitol with hundreds of bills making their way through the Assembly Appropriations Committee, covering every topic imaginable. You can find updates inside this newsletter on the progress  of our own legislation, including efforts to reduce the costs of basic necessities for working families, improve public safety, enhance workplace safety protections, reduce human trafficking, expand voting rights and more.
In between all our work in Sacramento, I was happy to join representatives from Facebook for an exciting small business event here in the district, where I honored outstanding small businesses with hundreds of local business leaders. I was also fortunate to join students and faculty from our 2016 80th Assembly District adopted school as they received a $5,000 grant to support their health initiatives in City Heights. Check out information on our small business honorees; get the details about the great work at our adopted school, and read about many of our other recent community events inside.
This month, we're also welcoming our 2016 group of local interns from High Tech High in Chula Vista. We always have a great time with local young people, who are passionate about the legislative process and are already growing into effective future leader for the community. It's wonderful to add these students to our team!
Please stay in touch. I hope to see you soon.
In this Issue:
Sincerely,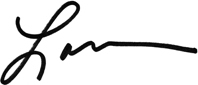 Assemblywoman,
80th District
Download PDF (English)
---

BILLboard:Legislative News
2016 Legislation Presented to Legislature
Passed Senate Committee:
AB 492: Diapers – Offers a monthly $50 supplement per child, age 2 or younger, to parents enrolled in CalWORKs who also qualify for the childcare benefit.
AB 717: Tax Exemption for Diapers – Exempts diapers for infants and toddlers from sales or use taxes, saving families $100 per child each year.
AB 813: Post-conviction Relief – Provides immigrants with an opportunity to challenge the legality of some previous convictions.
AB 898: Parole Notification – Requires that fire departments be notified when an arsonist who killed a firefighter is eligible for parole.
Passed by full Assembly and awaiting Senate Action:
AB 67: Double Pay on the Holiday Act – Guarantees that employees at big retailers who give up their Thanksgiving to work are paid at least double the regular rate for giving up their holiday.
AB 488: Employment Discrimination – Protects workers with disabilities from discrimination on the job.
AB 491: English Learner Reclassification – Requires the Department of Education to establish best practices for the reclassification of English Learners by 2022.
AB 1921: Expanded Vote-by-Mail Balloting – Reduces barriers to voters for returning completed ballots by allowing designated third parties to return ballots.
AB 2053: Streamlined Expansion of Health Clinics – Helps community health clinics expand services by eliminating unnecessary red tape and redundant bureaucracy.
AB 2159: Immigrant Damages – Ensures all Californians receive fair compensation for future income loss or future medical cost, regardless of their immigration status.
Passed Assembly Committee:
AB 1643: Gender Bias in Workers' Comp – Ensures conditions that mostly or only impact women cannot be used to reduce support from workers' compensation.
AB 1708: Human Trafficking – Treats trafficked minors as victims, increasing penalties for purchasing sex and for trafficking in or near schools.
AB 1727: Workers' Rights in Gig Economy – Ensures that workers in the evolving 'gig economy' have the right to organize and bargain collectively.
AB 1978: Property Service Workers Protection Act – Establishes specific materials and procedures to address sexual violence and harassment on the job for janitors.
AB 2025: Nail Salon Worker Protections – Improve labor law education and compliance standards for salon owners and workers.
AB 2097: Student Privacy Protection – Joint-authored with Assemblymembers Melendez and Gatto, this bill enacts new student privacy protections to ensure that students' personal information like Social Security Numbers aren't solicited or collected by school districts unless required by federal law.
AB 2121: Drunk Driving Prevention – To reduce drunk driving deaths, requires Responsible
Interventions for Beverage Servers training for all bartenders and waiters serving alcohol.
AB 2185: Coastal Access for All – Protects existing low-cost accommodations for visitors to our coastal areas and encourages development of additional affordable hotels, hostels and campgrounds.
AB 2470: Expanded Water Service – Ensures reliable water access for Indian tribes from adjacent water districts.
AB 2699: Improved Financial Disclosure for Solar Customers – Ensures that solar customers receive accurate, clear, concise information about the installation of residential solar systems.
AB 2757: Overtime for Farmworkers – For the first time, establishes overtime pay for farmworkers after a standard eight-hour workday and 40-hour workweek.
Awaiting consideration by Assembly committee:

ACA 7: Vote @ 16 – A Constitutional Amendment to permit 16- and 17- year olds to vote in local school board and community college governing board elections.
Have an idea for a new law? Email us at assemblymember.gonzalez@assembly.ca.gov.
---

Lorena In Action
Small Business Month Event with Facebook

For the third year in a row, Assemblywoman Gonzalez kicked off Small Business Month with a special event to connect small business owners to important resources. Facebook representatives shared social media insights, best practices, and Facebook's most up-to date tools to help take small businesses to the next level online. Assemblywoman Gonzalez honored some of the outstanding small businesses that make  positive impacts in our community and treat their neighbors and customers as valued partners. This year's honorees (pictured here with Assemblywoman Gonzalez from left to right) included Daisy Mirador, Owner of Nestle Toll House Café in Chula Vista; Gary Tanashian, UCO Operations Manager for New Leaf Biofuel in Barrio Logan; and Luisa McCarthy, Manager of La Vista Memorial Park & Mortuary in National City.
Adopted School Grant Presentation
Every year, Assemblywoman Gonzalez adopts a school in AD80, and we work to assist this school in as many ways as possible. When Assemblywoman Gonzalez heard that Joyner Elementary in City Heights wanted to redevelop its garden to promote good nutrition and build community spirit, she connected the school with experts at the Resource Conservation District and supported the school's application for the Barona Education Grant Program. This month, Barona Band of Mission Indians Chairman Clifford M. LaChappa delivered a generous $5,000 check to help bring Joyner Elementary School's garden back to life.
CSEA Unsung Heroes Awards

Assemblywoman Gonzalez helped the Classified School Employees Association in San Diego honor the work that their "unsung hero" members do across San Diego and California to advance educational opportunities for all students. Held at Southwestern College, the event also provided the opportunity to recognize the invaluable efforts of longtime paraeducator Jane Bausa, who recently retired after a 36-year career for the San Diego Unified School District.
46th Chicano Park Day Celebration
Established in 1970, Barrio Logan's annual Chicano Park Day unites tens of thousands of people from all over the country for a celebration highligting the anniversary of the park as well as  the community's sense of perseverance, history and cultural pride. Team Lorena was honored to be a part of this amazing event again this year. With the theme "Empowering Our Youth, Ensuring Our Traditions Live On," the festival featured traditional music, art and dance, including indigenous Aztec dance and Ballet Folklórico.
---
Assemblywoman Gonzalez and our team believe it's important to mentor our community's youth – our next generation of leaders. We enjoy welcoming students, who are passionate about public service and the legislative process, into our district office for real world work experience. Our interns receive a wide range of hands-on assignments that help advance opportunities for our AD80 families. We love helping each intern fulfill their greatest potential, developing the skills and confidence necessary to successfully pursue their academic and
Pictured from left to right, AD80 Interns from High Tech High Chula Vista – Carolina Fragoso, Alexander Gavrilovich, Alexis Iturralde, Vallery Wilson, Veronica Martinez, Millicent Navarro and Melissa Concepcion.
---
Come say hello to Team Lorena by visiting our booths at upcoming community events, fairs and festivals across AD80. Learn how our office can help you and get to know our team members. We look forward to seeing you in the community! Our next booth will be :
Saturday, June 11, 2016
10:00 a.m. to 4:00 p.m.
Kimball Park
12th St. & D Ave.
National City, CA 91950
Visit our event booths to receive your FREE Lorena! Reusable Grocery Bag
---

We're Here To Help You!
DISTRICT STAFF
Francine Maigue, District Director Francine.Maigue@asm.ca.gov
Marco Briones, Field Representative Marco.Briones@asm.ca.gov
Aida Castañeda, Field Representative Aida.Castaneda@asm.ca.gov
Martin Hernandez, Field Representative Martin.Hernandez@asm.ca.gov
Lucas O'Connor, Field Representative Lucas.O'Connor@asm.ca.gov
PROUDLY REPRESENTING Chula Vista, National City, San Diego
Including the communities of Barrio Logan, Chollas View, City Heights, Golden Hill, Grant Hill, Logan Heights, Mountain View, Nestor, Otay Mesa, Paradise Hills, Rancho Del Rey, Ridgeview, San Ysidro, Shelltown, Sherman Heights, Southcrest, Stockton and Webster.