July 2016

Dear Friends,
Though the Legislature's summer recess is right around the corner, we've kept a hectic pace.
In the Appropriations Committee, we reviewed 470 bills — the most since 2007. Just over half received approval and many are now continuing forward in the state Senate.
I was also fortunate to serve on the Legislature's Budget Conference Committee, where we forged tough compromises that resulted in another on-time budget for California. This budget addresses our housing affordability crisis, delivers new major investments in child care programs, helps our kids get a strong start, and makes it easier for parents to get back to work and provide for their families.
Between it all, our team had a great time celebrating the success of so many residents of the 80th Assembly District; we've supported local janitors in their fight for justice and safety from sexual violence, promoted cultural equity through community festivals, and participated in much more that you can read about inside.
Please stay safe this summer. I hope to see you soon.
In this Issue:
Sincerely,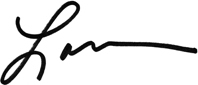 Assemblywoman,
80th District
---
BILLboard: Legislative News - July 2016
Passed Senate committee:
AB 67: Double Pay on the Holiday Act – Guarantees that employees at big retailers who give up their Thanksgiving to work are paid at least double the regular rate for giving up their holiday.
AB 488: Employment Discrimination – Protects workers with disabilities from discrimination on the job.
AB 491: English Learner Reclassification – Requires the Department of Education to establish best practices for the reclassification of English learners by 2022.
AB 492: Diapers – Offers a monthly $50 supplement per child age two or younger to parents enrolled in CalWORKs who also qualify for the childcare benefit.
AB 717: Tax Exemption for Diapers – Exempts diapers for infants and toddlers from sales or use taxes, saving families $100 per child each year.
AB 813: Post-conviction Relief – Provides immigrants with an opportunity to challenge the legality of some previous convictions.
AB 898: Parole Notification – Requires that fire departments be notified when an arsonist who killed a firefighter is eligible for parole.
AB 2025: Nail Salon Worker Protections – Improve labor law education and compliance standards for salon owners and workers.
AB 2097: Student Privacy Protection – Joint-authored with Assemblymembers Melendez and Gatto, this bill enacts new student privacy protections to ensure that students' personal information like Social Security numbers aren't solicited or collected by school districts unless required by federal law.
AB 2159: Immigrant Damages – Ensures all Californians receive fair compensation for future income loss or future medical cost, regardless of their immigration status.
Passed by full Assembly and awaiting Senate Action:
AB 1643: Gender Bias in Workers' Comp – Ensures conditions that mostly or only impact women cannot be used to reduce support from workers' compensation.
AB 1708: Human Trafficking – Treats trafficked minors as victims, increasing penalties for purchasing sex and for trafficking in or near schools.
AB 1921: Expanded Vote-by-Mail Balloting – Reduces barriers to voters for returning completed ballots by allowing designated third parties to return ballots.
AB 1978: Property Service Workers Protection Act – Establishes specific materials and procedures to address sexual violence and harassment on the job for janitors.
AB 2053: Streamlined Expansion of Health Clinics – Helps community health clinics expand services by eliminating unnecessary red tape and redundant bureaucracy.
AB 2121: Drunk Driving Prevention – To reduce drunk driving deaths, requires Responsible
Interventions for Beverage Servers training for all bartenders and waiters serving alcohol.
AB 2470: Expanded Water Service – Ensures reliable water access for Indian tribes from adjacent water districts.
Passed Assembly Committee:
AB 2185: Coastal Access for All – Protects existing low-cost accommodations for visitors to our coastal areas and encourages development of additional affordable hotels, hostels and campgrounds.
AB 2699: Improved Financial Disclosure for Solar Customers – Ensures that solar customers receive accurate, clear, concise information about the installation of residential solar systems.
Awaiting consideration by Assembly committee:
ACA 7: Vote @ 16 – A constitutional amendment to permit 16- and 17- year olds to vote in local school board and community college governing board elections.
---
Lorena In Action
Newbery Medal Author Matt de la Peña's Homecoming
Assemblywoman Gonzalez was honored to welcome 2016 Newbery Medal winner Matt de la Peña back to Lincoln Acres Elementary, the National City elementary school he attended as a child. Mr. De La Peña delighted over 600 students with a reading of his Newbery Medal winning book, "Last Stop on Market Street." Assemblywoman Gonzalez was proud to donate a copy of the book to every elementary school library in AD 80. Pictured from left to right: Former Lincoln Acres Principal and current National City Councilmember Albert Mendivil, "Last Stop on Market Street" illustrator Christian Robinson, Assemblywoman Gonzalez, Matt de la Peña and National City Mayor Ron Morrison.
6th Annual Mabuhay Festival
Once again, Team Lorena participated in National City's annual Mabuhay Festival. This year's festival honored the 118th year of Philippine Independence with the theme "Celebrating Our Language, Culture and Diversity." Assemblywoman Gonzalez enjoyed the festivities and even learned how to dance the traditional Philippine Folk Dance "Tinikling" as taught by Samahan Philippine Dance Company. Filipino Americans are the largest group of Asian Americans in San Diego County, and Assemblywoman Gonzalez is proud to represent a large portion of the Filipino American population, particularly in National City, Chula Vista, Paradise Hills and Nestor.
City Heights Meet Your Legislator
Assemblywoman Gonzalez was glad to join the City Heights Business Association in partnership with SAY San Diego and Mid-City CAN as the first guest speaker in their event series, "Meet Your Legislator." The Assemblywoman was able to update constituents on the work she's been up to in Sacramento and got a chance to hear from residents about their concerns and ideas for the City Heights community.
Jackie Robinson YMCA Groundbreaking
Assemblywoman Gonzalez was proud to attend the groundbreaking ceremony for the Jackie Robinson YMCA in the Southeast San Diego portion of AD 80. The occasion marked the beginning of construction on a new facility that will be the new Jackie Robinson YMCA. In its final form, the new 50,000 square foot facility will allow the Y to better serve the Southeast community with state-of-the-art equipment, facilities and programs.
---
AD80 All-Stars
Southwest High School Lady Raiders
The SOH Girls Soccer Team was honored in May by the Sweetwater School District for winning the CIF Division IV Championship!
Allen Elementary Eagles
Congratulations to Allen Elementary School's Eagle co-ed and junior co-ed soccer teams, both of which won the championships in their respective divisions for the Chula Vista Elementary School District. Led by coaches Chip Robinson and Erick Ibañez, this was the school's first double championship win.
Team Lorena Community Booths
Come say hello to Team Lorena by visiting our booths at upcoming community events, fairs and festivals across AD 80. Learn how our office can help you and get to know our team members.
We look forward to seeing you in the community! Our next booth will be:
Saturday, July 2, 2016
3 to 9 p.m.
Larsen Field
4061 Camino De La Plaza
San Diego, CA 92173
Visit our event booths to receive your FREE Lorena! Reusable Grocery Bag