January 2016

Dear Friends,
We're excited to be back at work in the Capitol for the new year with big things already in motion for 2016! We've begun work on new legislation to make diapers more affordable for working families, reform our criminal justice system, and offer Double Pay on the Holiday for employees forced to work at big retailers on Thanksgiving.
We've also started work on an ambitious effort to make sure that workers in the "gig economy" at companies like Uber receive the same worker rights and protections as employees everywhere else. As our economy keeps changing, we're going to make sure protections for our workers keep up.
We're also very excited for our 3rd Annual Women of the Year Awards celebration this spring. We're accepting nominations now for the women who are making a difference in our district. I hope you'll check the details inside for ways to nominate deserving SHEroes.
I'm looking forward to seeing you at our upcoming events throughout the region, raising awareness for Human Trafficking Prevention Month, celebrating the life and legacy of Martin Luther King, Jr., boosting small businesses, and many more. If you see our team out in the community, be sure to say hello!
Sincerely,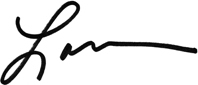 LORENA GONZALEZ
Assemblywoman, 80th District
BILLboard - Legislative News
2016 Legislation:
AB 67: Double Pay on the Holiday Act – Guarantees that employees at big retailers who give up their Thanksgiving to work are paid at least double the regular rate for giving up their holiday.
AB 488: Employment Discrimination – Protects workers with disabilities from discrimination on the job.
AB 491: English Learner Reclassification – Requires the Department of Education to establish best practices for the reclassification of English Learners by 2022.
AB 492: Diapers – Offers a monthly $50 supplement per child age 2 or younger to parents enrolled in CalWORKs who also qualify for the childcare benefit.
AB 717: Tax Exemption for Diapers – Exempts diapers for infants and toddlers from sales or use taxes, saving families $100 per child each year.
AB 813: Post-conviction Relief – Provides immigrants with an opportunity to challenge the legality of some previous convictions.
AB 898: Parole Notification – Requires that fire departments be notified when an arsonist who killed a firefighter is eligible for parole.
AB 1643: Gender Bias in Workers' Comp – Ensures conditions that mostly or only impact women cannot be used to reduce support from workers' compensation.
AB 1708: Human Trafficking – Treats trafficked minors as victims, increasing penalties for purchasing sex and for trafficking in or near schools.
Have an idea for a new law? Email us at assemblymember.gonzalez@assembly.ca.gov.
LORENA IN THE COMMUNITY
Dr. Martin Luther King, Jr. Day of Service
Assemblywoman Gonzalez was delighted to join the Southeastern San Diego Organization and Project New Village to help clean and rejuvenate Mt. Hope Garden and the community it serves, in honor of Dr. King's legacy. Assemblywoman Gonzalez shared words on the importance of civic engagement, community service and working together to initiate positive change and community empowerment to address issues like hunger, obesity, and diabetes.
3rd Annual Human Trafficking Awareness Rally
Assemblywoman Gonzalez joined Junior League of San Diego for their 3rd Annual Human Trafficking Awareness Rally, stressing sex trafficking's damage on the community and sharing details of her proposed legislation to combat it.
36th Annual Martin Luther King Jr. Day Parade
Team Lorena, along with many of our community partners, were proud to join the Zeta Sigma Lambda Chapter of Alpha Phi Alpha Fraternity, the oldest African American fraternity in America, at their 36th Annual MLK Parade to honor the life and legacy of Dr. King. Team Lorena used the opportunity to highlight the ongoing struggle in Paradise Hills to rename Robert E. Lee Elementary School.
Alliance San Diego All Peoples Celebration
Assemblywoman Gonzalez was glad to join Alliance San Diego for their annual All Peoples Celebration in remembrance and commitment to building the world envisioned by Dr. Martin Luther King, Jr.
21st Annual UAAMAC Breakfast
Assemblywoman Gonzalez was proud to join various local elected officials at The United African American Ministerial Action Council's annual MLK Breakfast with inspiring words from Rev. Richard Lawrence who served with Dr. King.
RENAME LEE
San Diego Unified School District is considering whether to change the name of Robert E. Lee Elementary School in Paradise Hills. Not only is it named after one of the most notorious leaders of the violent attempt to continue slavery in this country, but it was named in the midst of the civil rights movement, just after the Supreme Court ruled that schools could not continue to separate children by race, making the school a powerful symbol of opposition to the civil rights movement. The future of the name is being considered now! Email communications@sandi.net to share your name recommendations. It's time to #RenameLee and give our community a school name to be proud of.
Women of the Year 2016
It's 2016 and already time to open nominations for our 3rd Annual Women of the Year event, when we celebrate the women who are doing exceptional things to make the 80th District stronger than ever. Every year I look forward to this opportunity to honor local women who make a huge impact in our neighborhoods and throughout our district community. We have the opportunity to work with many exceptional women throughout the year, but we rely on you to tell us about the women who really stand out in your community. Nominations are open until Monday, February 1st, and I hope you'll join us in March at our ceremony to honor these distinguished women. To nominate someone you think is deserving, please click here.