December 2016

As 2016 comes to a close and we prepare for the next legislative session, we reflect on a year of successful events and invaluable community partnerships that make it all happen.
Though they call this time of year legislative recess, this season has been a busy one for our office, with some of our biggest events in the 80th District. Inside, you'll find more details about we've been up to recently, from celebrating diversity through our first-ever Latino | Filipino Fiesta, distributing nearly 1,300 turkeys at our 4th Annual (and biggest-to-date) Operation Gobble Thanksgiving Turkey Distribution & Health Resource Fair, participating in community parades and festivals, to procuring over 65,000 diapers through our annual Holiday Party & Diaper Drive.
We can't thank you enough for connecting with us all year round and joining us on this incredible journey of public service. Your input and support helps us most effectively serve the South Bay and Mid-City.
We're grateful and excited for the opportunity to continue to represent you for another term, and we hope that you'll continue to share your legislative ideas, needs and concerns with us.
In this Issue:
Wishing you all a safe and joyous holiday season!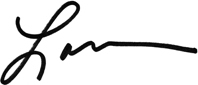 Assemblywoman,
80th District
---

BILLboard:Legislative News
Assemblywoman Gonzalez Kicks off New Legislative Session by Announcing Opportunity to Work Proposal
Minutes after being sworn in for the 2017-18 legislative session at the State Capitol, Assemblywoman Gonzalez introduced the Opportunity to Work Act in an effort to fight the troubling-yet-growing trend of underemployment among the state's 3.5 million part-time employees.
Assembly Bill (AB) 5, known as the Opportunity to Work Act, would ensure that, if a company of 10 or more employees has more work hours available and they have an existing part-time employee who is qualified to do that job, the employer has to offer them those hours before hiring another part-time worker. The opportunity to work more hours, will give a part-time employee more potential  to better afford rising housing costs, healthcare premiums and other living expenses faced by working families.
"Even as we've won increases in the minimum wage to help part-time workers, that just won't cut it if you can't get enough hours of work," said Assemblywoman Gonzalez, who chairs the Assembly Select Committee on Women in the Workplace. "The Opportunity to Work Act will provide a boost to the millions of workers in California who want to work more so they can afford the necessities of life and to take care of themselves and their families in a time when housing costs, student debt, and surprise expenses are increasingly difficult to manage."
As Federal Reserve economists have noted, "One of the defining features of the recovery from the Great Recession has been the rise in the number of people employed part-time," as opposed to having regained full-time jobs. Since 2014, the percent of part-time workers in California has risen to 20 percent, 3.5 million people statewide, and the Bureau of Labor Statistics reports that more than 1 million of those Californians had their work hours capped involuntarily.
AB 5 mirrors the requirements of San Jose's Measure E, which was approved by 64 percent of the voters in California's third largest city in the November 8 election. The Opportunity to Work Act will be joint authored by Gonzalez and Assemblyman Ash Kalra (D-San Jose) and is co-authored by Assemblymen Kansen Chu (D-San Jose) and Mark Stone (D- Monterey Bay).
Assemblywoman Gonzalez Elected Vice Chair of the Latino Caucus
Assemblywoman Gonzalez was unanimously elected by her colleagues in the California Latino Legislative Caucus to serve as Vice Chair. The Latino Caucus, comprised of a record-high 27 State Legislators - 5 Senators and 22 Assemblymembers, serves as a forum to develop avenues to empower the Latino community throughout California.
"It is an honor to be selected by so many talented leaders in our community to serve as Vice Chair of the Latino Caucus. Together, we all stand committed to protecting the families in our state who work hard and just want a better life for their children," Gonzalez said. "The Latino Caucus has always been a strong voice for achieving that mission in California.But we face a new challenge nationally and our community is looking to us for the strength that's needed to protect families, accessible health care and the good jobs that we know are needed to make California great."
Senator Ben Hueso (D-San Diego) was elected as Chair of the Latino Caucus. It's customary for the Latino Caucus's Chair and Vice Chair to rotate between the two houses of the Legislature. Assemblywoman Gonzalez becomes the first Latina to serve in a leadership role in the Latino Caucus since former Senator Martha Escutia (D-Los Angeles County) was Chairwoman 2004-06.
Share your legislative ideas with us at Assemblymember.Gonzalez@assembly.ca.gov
---

Team Lorena in the Community
Assemblywoman Gonzalez Celebrates Diversity and
Honors Local Leaders with First-Ever Latino | Filipino Fiesta
Each year, from mid-September to mid-October, we celebrate Hispanic Heritage Month. October is also Filipino-American History Month. These months honor the contributions of two cultural communities which have helped shape and enhance our state's character and values for centuries. Assemblywoman Gonzalez is proud of the powerful ways that the 80th District continues to be a model of embracing and celebrating diversity. As such, she hosted the first-ever 80th Assembly District Latino | Filipino Fiesta. The event featured live performances, including a stirring rendition of our national anthem by Latino, multi-platinum-selling recording artist Frankie J and Filipina Katriz Trinidad of NBC's "The Voice" (both of whom grew up in AD 80 and continue to give back to the community). The celebration also included food, a resource fair and a special awards ceremony honoring community leaders who exemplify innovative vision and are passionate about empowering and representing our Latino and Filipino communities.
Asm. Gonzalez honored 130 military veterans working at the Donovan Correctional Facility.

Asm. Gonzalez helped unveil Pacific View Leadership Elementary's new school sign.

Hosting a community event? Know someone deserving of a certificate from Assemblywoman Gonzalez? Contact our office at 619.338.8090.
Stay in the know! Follow me on Twitter! @LorenaAD80

Asm. Lorena Gonzalez @LorenaAD80
Tweet:
Today I introduced the #OpportunityToWork Act because even a higher #MinimumWage won't cut it if you can't get enough hours at work. #AB5
4th Annual Operation Gobble:
Community Turkey Distribution & Health Resource Fair
For the fourth year in a row, Assemblywoman Gonzalez hosted her OperationGobbleprogram, a community event that provides holiday turkeys, fresh produce and health resources to 80th District families in need. This year, with support from generous event partners, about 1,300 turkeys were provided across multiple events to local families in celebration of the holiday season.
Assemblywoman Gonzalez shared, "This is always one of our favorite and most important annual events, when we can help make the Thanksgiving holiday a little brighter for neighbors and community members. Operation Gobble is one small way that all of us can show our appreciation for local families who support us throughout the year and offer a hand up to some of those who deserve some help."
Asm. Gonzalez rallied with janitors fighting for a living wage.

Asm. Gonzalez recognized UDW Local 3930 during
National Home Care Provider Appreciation Month.

Interested in partnering with Team Lorena to help improve and uplift our community in 2017? Connect with us at 619.338.8090 or Assemblymember.Gonzalez@assembly.ca.gov.
More than 65,000 Diapers Donated to Assemblywoman Gonzalez's Holiday Diaper Drive
Every December, Assemblywoman Gonzalez hosts a holiday celebration to thank the many dedicated community leaders and volunteers who have worked to empower and uplift the residents of our region throughout the year. This year's event also featured a diaper drive, which received an outpouring of generous support from Ironworkers Union Local 229, the San Diego Building & Construction Trades Council, the Pacific Southwest Association of Realtors, the California Charter Schools Association, and hundreds of other organizations and individuals who raised more than 65,000 diapers to benefit young families in need from San Diego and South County.
On average, diapers cost families $100 per child, per month, which can be prohibitively expensive for young families. In addition, California has strict regulations for childcare providers relating to diapers, requiring a day's supply (about 8 diapers) from parents. Without a sufficient amount of diapers, parents are unable to secure childcare, which hinders their ability to return to work. Assemblywoman Gonzalez has authored three assembly bills over the past two legislative sessions to help address California's diaper need and continues in her efforts to connect our community's most challenged families to these basic necessities.
Asm. Gonzalez celebrated with
students from Reality Changers, who received a $500,000 grant from AT&T.

Asm. Gonzalez shares inspirational words and emphasizes the importance of civic
engagement with students at Cal State San Marcos.

Connect with us 619.338.8090 or Assemblymember.Gonzalez@assembly.ca.gov
---
Congratulations to AD 80's own Border X Brewing, who received the Grand Prize at this year's Startup Brewery Challenge!
Assemblywoman Gonzalez presents the inaugural AD 80 Latino Leader Award in Business
to the Favela Family, owners of Border X Brewing in Barrio Logan.
In light of the California state wide plastic ban our upcoming events will provide no cost reusable bags for attendees, hope to see you soon.

Show your #AD80 spirit! Share a photo of you using your reusable grocery bag by tweeting @LorenaAD80.

Way to be a friend to the environment!
Si se pudo! Farmworker overtime!!! We did it @UFWupdates Thank you to the leadership in both houses & this Gov!
---
DISTRICT STAFF
Francine Maigue, District Director Francine.Maigue@asm.ca.gov
Aida Castañeda, Field Representative Aida.Castaneda@asm.ca.gov
Emma Fuller, Field Representative Emma.Fuller@asm.ca.gov

INTERNSHIPS
Our AD80 Team is always looking for individuals who are passionate about community empowerment and interested in learning about the legislative process.

To apply, contact Francine Maigue at Francine.Maigue@asm.ca.gov or (619) 338-8090.
PROUDLY REPRESENTING Chula Vista, National City, San Diego
Including the communities of Barrio Logan, Chollas View, City Heights, Golden Hill, Grant Hill, Logan Heights, Mountain View, Nestor, Otay Mesa, Paradise Hills, Rancho Del Rey, Ridgeview, San Ysidro, Shelltown, Sherman Heights, Southcrest, Stockton and Webster.