August 2016

The first half of our 2016 legislative session ended with a flourish, with 18 of our bills moving through the Senate. You can read more about our bills inside and we will continue our efforts when we return to session.
I was also pleased to help pass a balanced, on-time state budget that addresses many of my top priorities: establishing major new funding for childcare services and creating 9,000 new slots for early childhood education; eliminating the Maximum Family Grant to stop penalizing children in families receiving CalWORKS; making college more accessible by improving funding and slots for California students at UC and CSU campuses; and setting aside an extra $2 billion in our rainy day fund to help us prepare for hard times in the future.
Here in the 80th District, we are excited to welcome our third annual class of Junior Legislators to our office this month. These local high school students from across the region are participating in an intensive, month-long program to learn about the legislative process, develop their own bill ideas and produce community service projects. At the end of the program, I'm always excited to hear the students pitch their innovative bill ideas as part of their graduation.
Please stay in touch and contact our office with any questions or concerns. I hope to see you soon.
In this Issue:
Sincerely,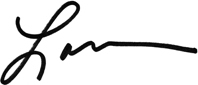 Assemblywoman,
80th District
---

BILLboard:Legislative News
Passed Senate Committee:
AB 67: Double Pay on the Holiday Act – Guarantees that employees at big retailers who give up their Thanksgiving to work are paid at least double the regular rate for giving up their holiday.
AB 488: Employment Discrimination – Protects workers with disabilities from discrimination on the job.
AB 491: English Learner Reclassification – Requires the Department of Education to establish best practices for the reclassification of English Learners by 2022.
AB 492: Diapers – Offers a monthly $50 supplement per child age 2 or younger to parents enrolled in CalWORKs who also qualify for the childcare benefit.
AB 717: Tax Exemption for Diapers – Exempts diapers for infants and toddlers from sales or use taxes, saving families $100 per child each year.
AB 813: Post-conviction Relief – Provides immigrants with an opportunity to challenge the legality of some previous convictions.
AB 898: Parole Notification – Requires that fire departments be notified when an arsonist who killed a firefighter is eligible for parole.
AB 1066: Overtime for Farmworkers – For the first time, establishes overtime pay for farmworkers after a standard 8-hour workday and 40-hour workweek.
AB 1643: Gender Bias in Workers' Comp – Ensures conditions that mostly or only impact women
cannot be used to reduce support from workers' compensation.
AB 1708: Human Trafficking – Treats trafficked minors as victims, increasing penalties for purchasing sex.
AB 1921: Expanded Vote-by-Mail Balloting – Reduces barriers to voters by allowing designated third parties to return completed ballots.
AB 1978: Property Service Workers Protection Act – Establishes specific materials and procedures to address sexual violence and harassment on the job for janitors.
AB 2025: Nail Salon Worker Protections – Improve labor law education and compliance standards for salon owners and workers.
AB 2053: Streamlined Expansion of Health Clinics – Helps community health clinics expand services by eliminating unnecessary red tape and redundant bureaucracy.
AB 2097: Student Privacy Protection – Joint-authored with Assemblymembers Melendez and Gatto, this bill enacts new student privacy protections to ensure that students' personal information like Social Security Numbers aren't solicited or collected by school districts unless required by federal law.
AB 2121: Drunk Driving Prevention – To reduce drunk driving deaths, requires Responsible Interventions for Beverage Servers training for all bartenders and waiters serving alcohol.
AB 2159: Immigrant Damages – Ensures all Californians receive fair compensation for future income loss or future medical cost, regardless of their immigration status.
AB 2470: Expanded Water Service – Ensures reliable water access for Indian tribes from adjacent water districts.
Awaiting consideration by Assembly committee:
ACA 7: Vote @ 16 – A Constitutional Amendment to permit 16- and 17- year olds to vote in local school board and community college governing board elections.
Have an idea for a new law? Email us at assemblymember.gonzalez@assembly.ca.gov.
---

2016 Junior Legislator Program
For the third year in a row, local high school students from across AD80 are partaking in our annual Junior Legislator Program hosted by Assemblywoman Lorena Gonzalez. During the month long program, the students study the California legislative process and the responsibilities of a State Assemblymember before developing and presenting original legislation to Assemblywoman Gonzalez.
 This year's Junior Legislators from left to right are: Raquel Gomez, Jamey Battle, Angela Arce, Fernando Hernández, Veronica Martinez, Fartun Adan, Edgar Alaniz, Eduardo Ocampo, Gustavo Gutierrez, Lizbeth Quiñones, Olivia Sandoval, and Luis Leal.
In addition to conducting intensive legislative research, the Junior Legislators volunteered their time to aid in the Office of Assemblywoman Gonzalez's efforts to collect school supplies for teachers in AD80, so their students will have all the need to start the new school year right. The program culminated in a Presentation and Awards Ceremony held on July 19.
---
Assemblywoman Gonzalez was proud to honor National City's A Reason to Survive (ARTS), a nationally recognized creative youth development nonprofit offering immersive creative experiences and programming to youth facing adversity. Their CEO/Founder Matt D'Arrigo was on hand to accept the award in Sacramento on California's Nonprofit Day.
---

Chula Vista Library 40th Anniversary
Team Lorena was proud to help commemorate the 40th Anniversary of the Chula Vista Public Library - Civic Center Branch. The library serves a vital role in helping Chula Vista residents access literature, technology, quality programs and community resources. Pictured below is Library Director and 2016 Woman of the Year honoree, Betty Waznis, along with our 2016 AD80 Junior Legislators and interns Jamey Battle and Angela Arce, both proud Chula Vistans.
---
Come say hello to Team Lorena by visiting our booths at upcoming community events, fairs and festivals across AD80. Learn how our office can help you and get to know our team members.
We look forward to seeing you in the community! Our next booths will be at:

Saturday, July 30
3 -8 p.m.
City Heights
Performance Annex
3795 Fairmount Avenue,
San Diego, CA 91910

Sunday, August 7
10 a.m. - 5 p.m.
Third Avenue
353 Third Avenue
Chula Vista, CA 91910

Saturday, August 20
10 a.m. - 6 p.m.
Bayside Park
999 Bayside Parkway,
Chula Vista, CA 91910

Saturday, August 27
Noon - 9 p.m.
Imperial Avenue
Between 28th & 30th Ave
San Diego, CA 92113

Visit our event booths to receive your FREE Lorena! Reusable Grocery Bag
---

We're Here To Help You!
DISTRICT STAFF
Francine Maigue, District Director Francine.Maigue@asm.ca.gov
Marco Briones, Field Representative Marco.Briones@asm.ca.gov
Aida Castañeda, Field Representative Aida.Castaneda@asm.ca.gov
Martin Hernandez, Field Representative Martin.Hernandez@asm.ca.gov
Lucas O'Connor, Field Representative Lucas.O'Connor@asm.ca.gov
PROUDLY REPRESENTING Chula Vista, National City, San Diego
Including the communities of Barrio Logan, Chollas View, City Heights, Golden Hill, Grant Hill, Logan Heights, Mountain View, Nestor, Otay Mesa, Paradise Hills, Rancho Del Rey, Ridgeview, San Ysidro, Shelltown, Sherman Heights, Southcrest, Stockton and Webster.